Gertjan Eldering is composer of contemporary music and media music.
Gertjan Eldering is componist van hedendaagse muziek en toegepaste muziek voor media.
Read more
klik hier voor de Nederlandstalige bio.
Gertjan Eldering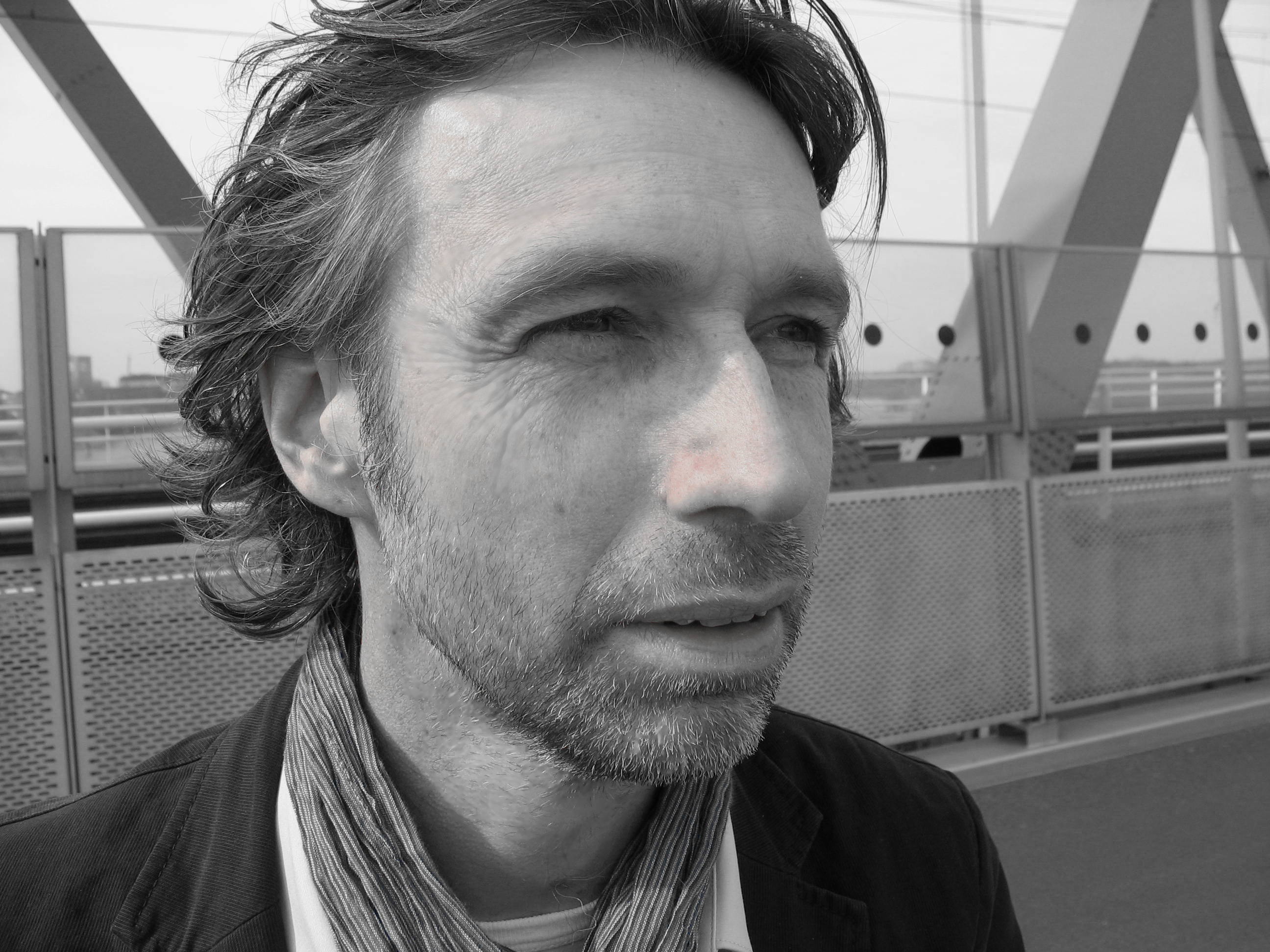 Gertjan (1971) studied music therapy at the Hogeschool Arnhem Nijmegen were he discovered his passion for composing music. He went to study composition in Enschede with David Rowland and classical piano with Fred Oldenburg. David Rowland challenged him to search for a personal musical language. This was found in music characterized by expressive structures originated by connecting rhetorical figures with personal and symbolic implications.
He continued his composition study with a Master at the Royal Conservatory of the Hague where he studied with Louis Andriessen, Gilius van Bergeijk en Martijn Padding. With Rafael Reina he followed the program Contemporary Music through Non-Western Techniques.  This program revolves around rhythmical devices/complexities and microtonal concepts derived from the theory of South Indian classical music (Karnatic music) in order to use them within a western contemporary context. He wrote for various musicians and ensembles like the Schönberg Ensemble, the Radio Kamerorkest (conducted by Peter Eötvös) and ensemble insomnio.
From 2012 he also started making media music under the name of Musica Nova. He worked with several directors like Hans Heijnen, Hanro Smitsman, Ruben Smit and production bureau Blackframe. As a composer he finds himself on two paths. The first one is that of an independent, autonomous creator in which every composition is a search for certain values in relation to sound and movement. The other one is that of a craftsman, aware of traditions in search for the most meaningful  and significant sounds in a given situation.
Here you can find more information about Musica Nova.
As a composer I live in two worlds: One world is my own, independent and autonomous music. The other world is the music I make as a media composer.
Although I try to keep these worlds separate, they certainly influence each other! The result is a colorful mixture of different styles and influences.
My first serious work was deeply rooted in a rather hermetic style, characterized by expressive structures originated by connecting rhetorical figures with personal and symbolic implications. In a way this is still a backbone in my work. But investigating and working with a broad range of different influences and styles such as Indian Karnatic and West-African, film and minimal music have brought me an eclectic awareness.
Every new piece is an investigation in values.  An exploration and a search for meaningful sound.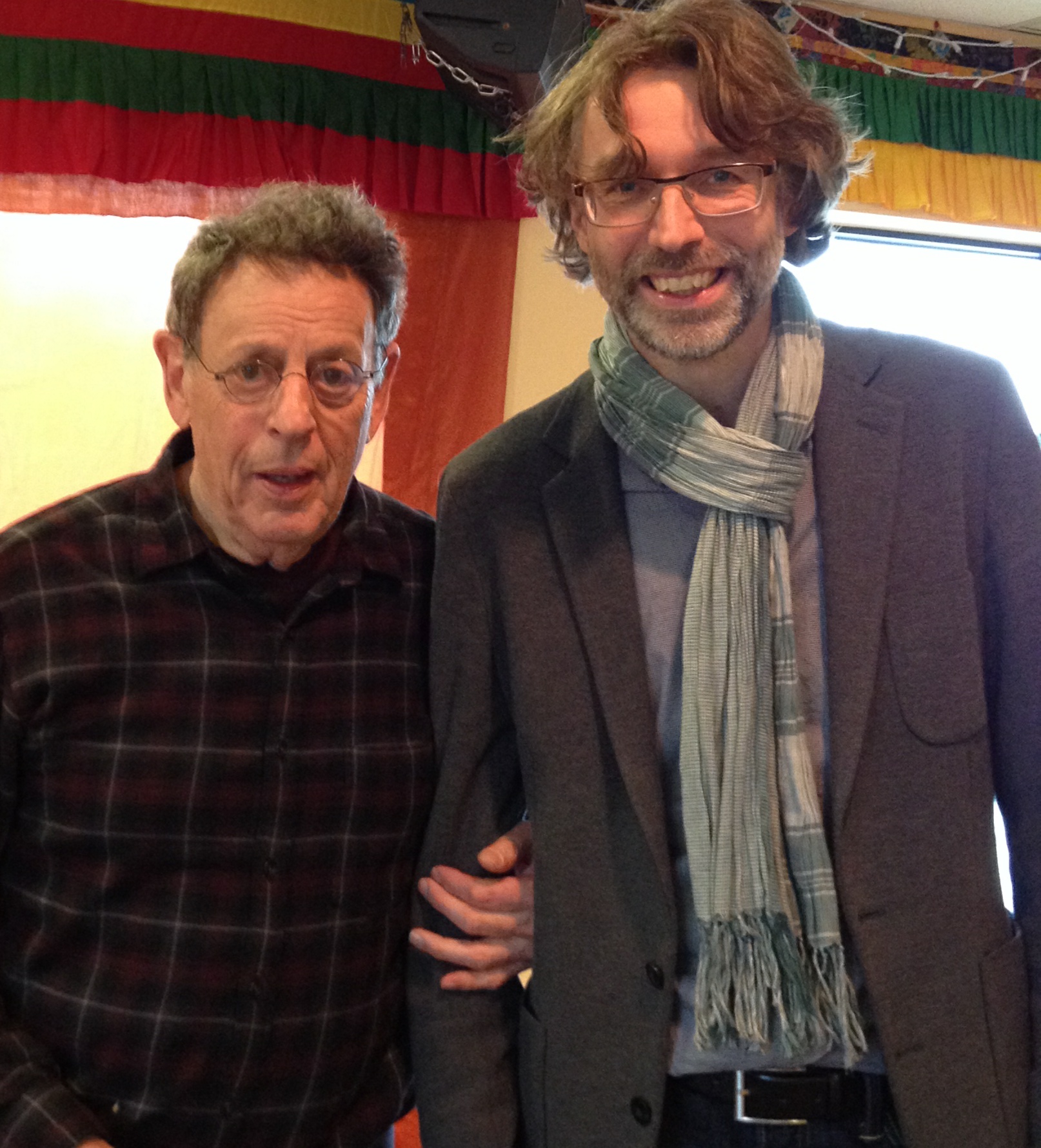 Philip Glass & Gertjan Eldering
If you have any question or comment, or just want to say hello, please feel free to get in touch. I'll get back to you as soon as I can!
Modern Classical – Worldmusic – Minimal – Classical – Jazz – Improvisation – Pop – Dada – and more…
Preludes and Songs for Piano